On 15-16 November 2022, ADB, the Ministry of Economy and Development (MED), Free Zones Organization organized a Roundtable on Operationalizing Free Zones in Mongolia in Ulaanbaatar.
The roundtable discussion—led by senior level professional managers of free zones in the PRC, Georgia, and the Philippines was held successfully.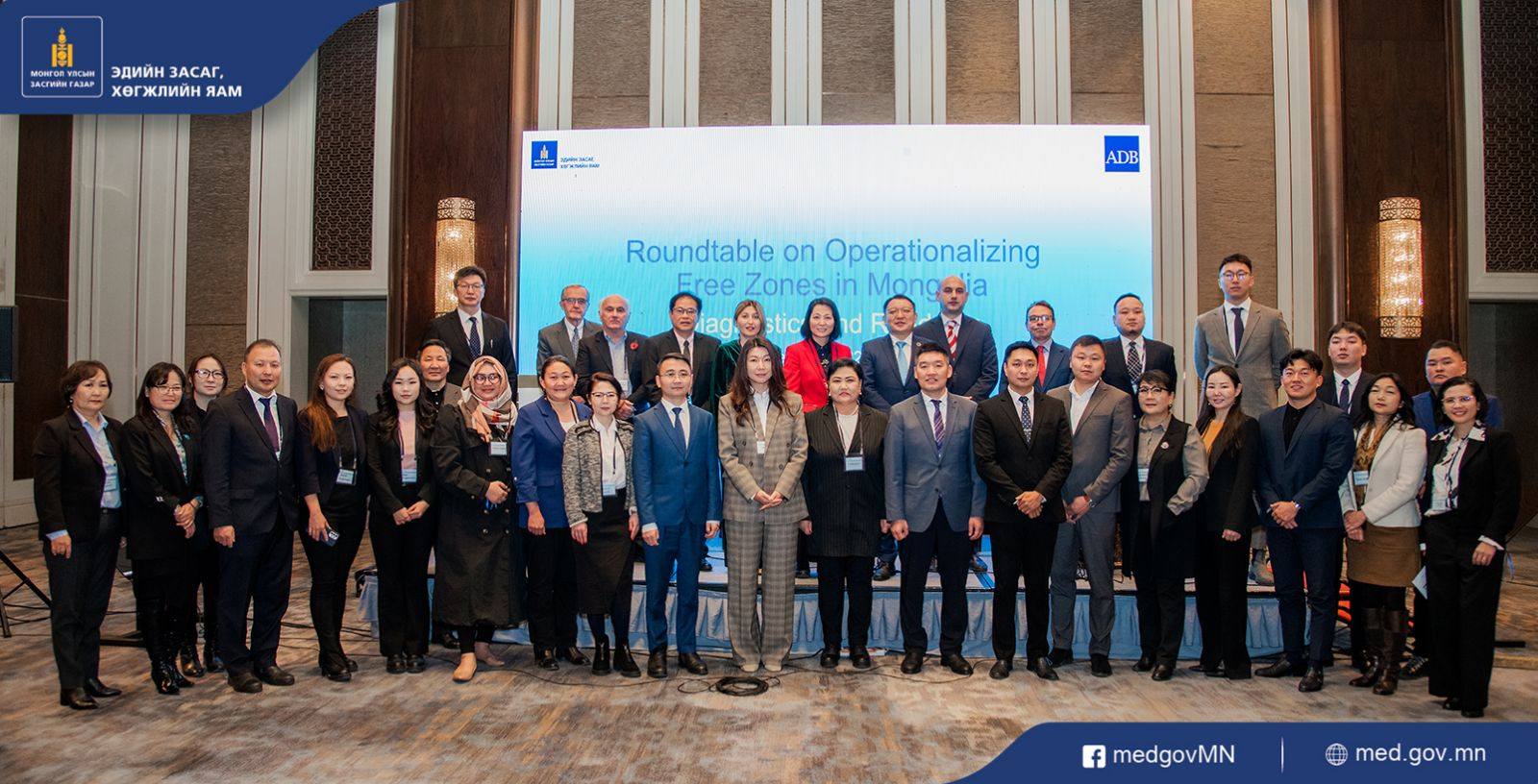 The main objective of the Roundtable is to support a careful identification and understanding of: (i) specific needs and opportunities for reshaping or restructuring the current business models and governance practices of Mongolia's four existing Free Zones; and (ii) practical, demonstrated (elsewhere) approaches and methods for achieving a professionally managed, productive, and financially sustainable free zone, including opportunities and value derived from public-private partnership (PPP) investments.
The objective of this roundtable was discussed respective roles and responsibilities of government and private sector operators, the essentials of daily free zone operations, including maintenance of facilities, provision of utilities administrative services, human resources, marketing, land allocation and management of free zone operators and other management responsibilities.
Targeted participants this 2-days workshop was the senior officials from the MED, relevant ministries and offices, and governors and key staff from the free zones of Zamyn-Uud, Altanbulag, Tsagaanuur, and Khushig Valley.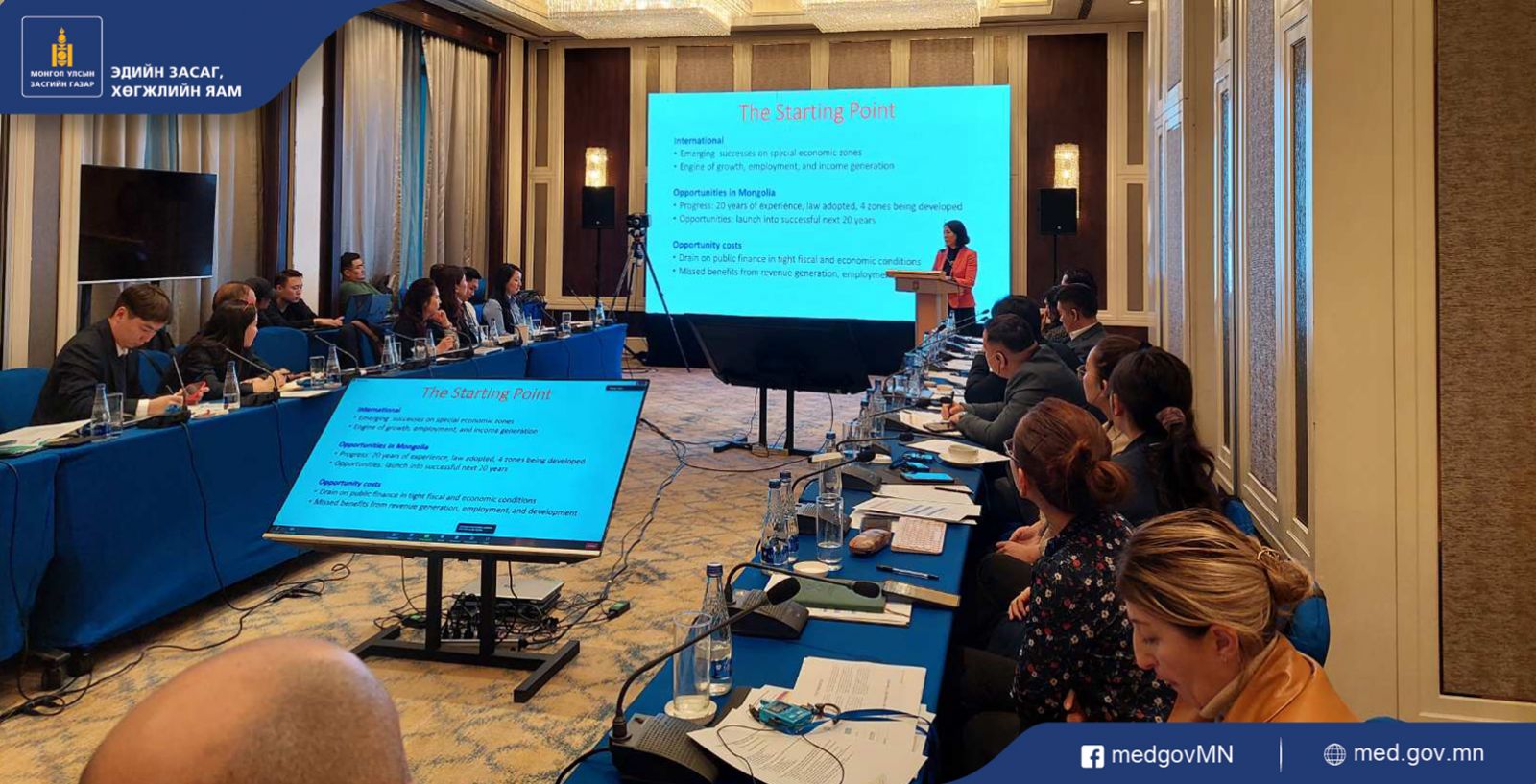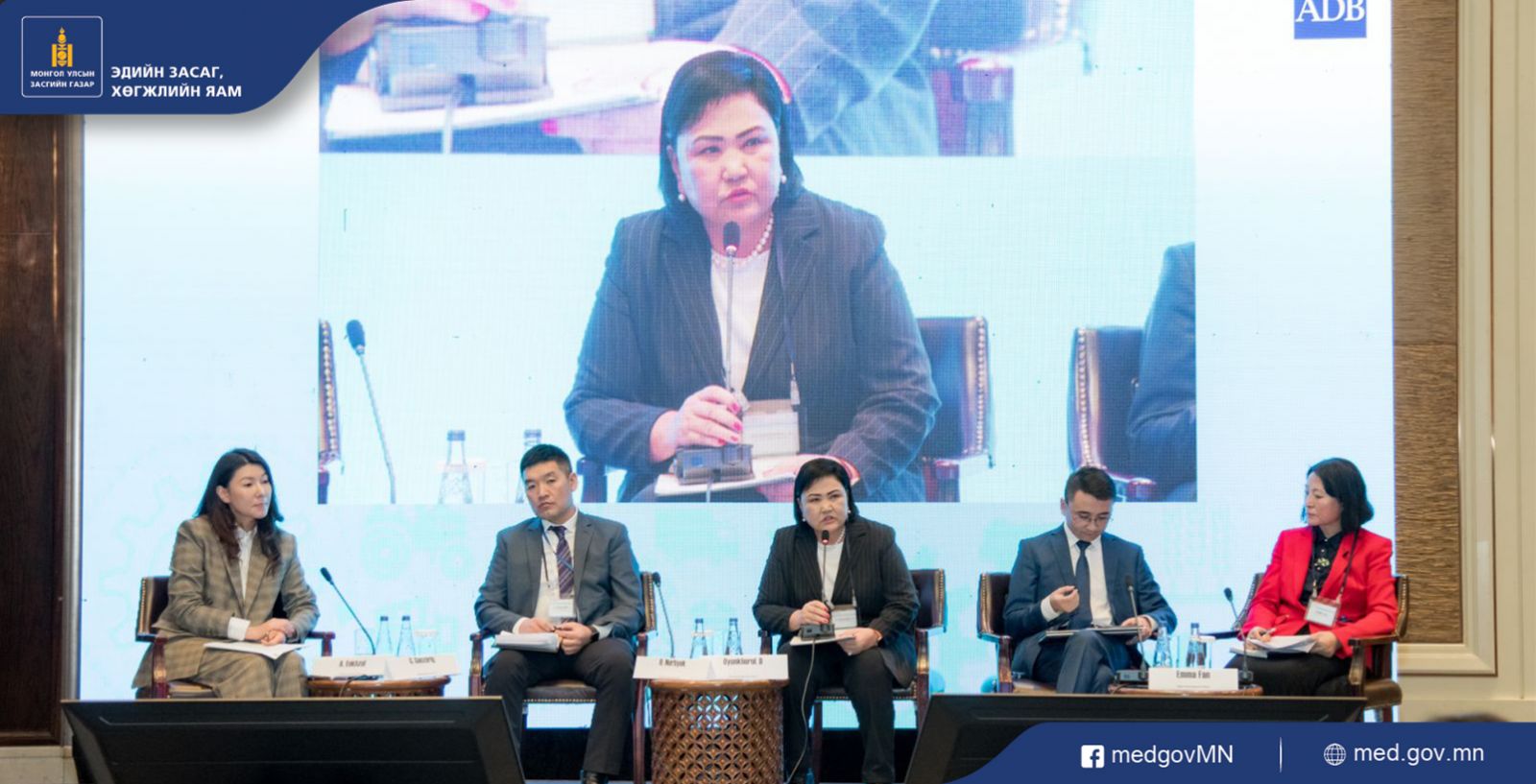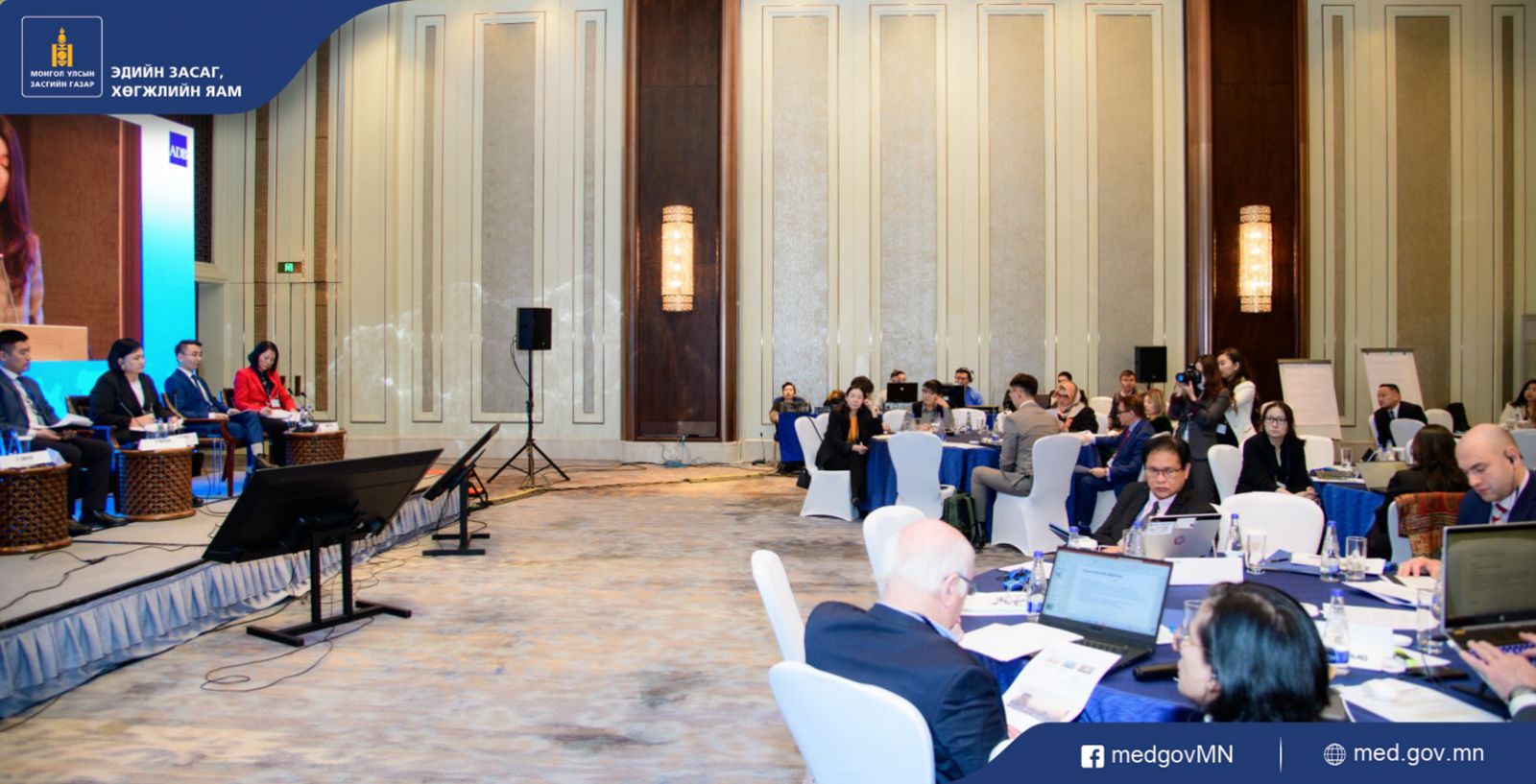 It is envisaged that a time-bound, realistic, government-supported draft action plan to design and initiate a strategic transformation of Mongolia's free zones was produced at the end of the roundtable.